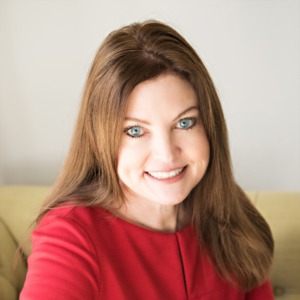 Carie chose to leave behind her career as a teacher to pursue her passion as a real estate agent. An Atlanta native, she was drawn to Savannah's southern charm, the alluring squares and the friendly vibe that is unique to the progressive southern City. She has now proudly called Savannah home for 26 years. Carie is attentive, patient, kind and meticulous when it comes to making sure her client's needs are met. Picture your favorite elementary teacher, but add in a killer wardrobe and an eye for design and architecture.

Carie loves all things Savannah, especially the full social calendar. She makes it a point to stay up to date with all the fun events, especially, the Doggie Carnival and the Sidewalk Arts Festival, which are at the top of her list. A perfect Saturday would find Carie selecting some of Savannah's freshest produce at the Forsyth Farmers Market before whisking around the Historic District in a Savannah Pedi Cab with her Shitzu, Oliver, and one of her favorite partners in crime.
Testimonials
Absolutely loved working with Carie. She helped us buy over two years ago and we went right back to her when it was time to sell. Her knowledge, guidance, and tireless work made the entire process a breeze. I could not recommend her more highly.
Zillow© review from rdillon15
Carie is a kind and hardworking agent that wants to make sure the buyer and seller are happy and the total process is handled with a smile!!! You were there when I needed you Carie and I thank you so much!
Zillow© Review from Jan Howard
It was a pleasure to have Carie's professional assistance in finding a home in Savannah. She was extremely patient with the process, always responsive to my needs, and very insightful. I learned a lot about the area, trusted her advice during negotiations, and always felt that she had my best interests at heart. I can highly recommend her services.
Zillow© Review from Beverly Z
I was so lucky to find Carie. I am relocating from Pennsylvania and she worked very hard to find the right place for me. Carie is a caring person as well as a lot of fun. She made this big undertaking very smooth. I'm looking forward to seeing her when I arrive in Savannah next week. Thanks for all Carie!!
Zillow© Review from Artisanne
She is the best realtor I ever had. I have 3 homes, land and a business. Very knowledgeable and patient!! If I sell some of my property she will have my business. The best!!!
Zillow© Review from Client
More Testimonials
Sold on 10/10/2019
160 Junco Way
Savannah, GA 31419
Sold on 5/22/2019
502 Wild Turkey Dr
Savannah, GA 31406
Honey Rdg Plantation Ph 02
Sold on 3/20/2019
602 Bonnybridge Rd
Port Wentworth, GA 31407